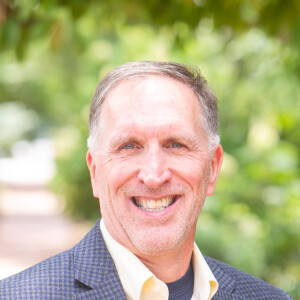 Scott Vander Hamm
Scott Vander Hamm has a broad range of leadership experience in both military and business settings. During his nearly 32 years in the U.S. Military, he successfully led thousands of men and women during times of peace and crisis.
General Vander Hamm served as the Commander, Eighth Air Force and Joint Functional Component Commander for Global Strike, U.S. Strategic Command. In that role, he led the "Mighty Eighth" and the air component headquarters in planning and executing strategic deterrence and global strike operations for USSTRATCOM. He also commanded Task Force 204, which oversaw Air Force nuclear bomber and reconnaissance activities. The total assets under his command exceeded $70B and more than 25,000 Airmen and civilians.
His military service culminated in his role as the Deputy, Chief Operations Officer for Headquarters Air Force, where he was responsible to the Secretary of the Air Force and the Chief of Staff for formulating policy supporting air, space, irregular warfare, counter-proliferation, homeland security, weather, and cybersecurity. He determined operation requirements, capabilities, and training necessary to support national security objectives and military strategy for over 670,000 Total Force Airmen and civilians.
He is also a command pilot with more than 4,600 flying hours. He has operational experience in several aircraft including the B-2 Stealth Bomber, B-1, B-52, and the T-38.
General Vander Hamm has more than 20 years of successful senior executive leadership experience in business management and aerospace operations. In 2017, he was tapped to lead operations and strategic initiatives for Innovative Defense Technologies (IDT), a defense contractor headquartered in Arlington, VA. IDT designs, develops, and delivers technology solutions that enable the rapid delivery of warfare capabilities for the Department of Defense.
Scott and his wife Joanna have been married for almost 37 years. After 25 moves, they now reside in Northern Virginia. They have 11 children, three of whom are married. So far, they have been blessed with 13 grandchildren. Scott and Joanna are active in the National Capital Region through their church and volunteer work with Feed My Starving Children and Operation Christmas Child, a ministry of Samaritan's Purse.
Scott is originally from California, the son of a business owner. He holds degrees from Grand Canyon University in 1985 (B.A., Music), Northern Michigan University (M.A., Defense Administration), and Marine Corps University (M.S., Military Studies).
Retired from the Air Force in Dec, 2017, Major General Vander Hamms' active duty biography is available on the Air Force Website.