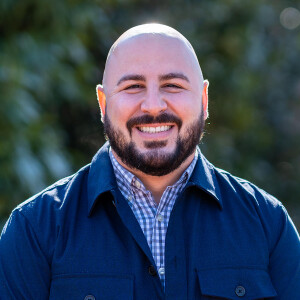 Troy Maragos
Senior Pastoral Assistant
Born and raised in Racine, Wisconsin, Troy received a BA in Religious Studies at the University of
Wisconsin—Madison in 2006, where he became a Christian during his freshman year. Through the
influence of BadgerCru, he aspired to pastoral ministry and attended Moody Theological Seminary in
Chicago, receiving an MA in Ministry in 2011. From 2007-2015, Troy served in various roles as a pastor at
Harvest Bible Chapel in Chicagoland and then from 2015-2021 as Pastor of College/20s Ministry and as
the Pastor of Next Steps at First Baptist Church Naples, FL. Troy completed the Pastoral Internship at
CHBC in Spring 2022 and most recently joined the CHBC staff as a Senior Pastoral Assistant. He's married
to his wife Grace (2010) and they have two daughters, Mia (2014) and Mariah (2016). He enjoys
following Wisconsin sports (Packers/Brewers/Bucks/Badgers), going on road trips with family and
friends, and playing competitive volleyball.