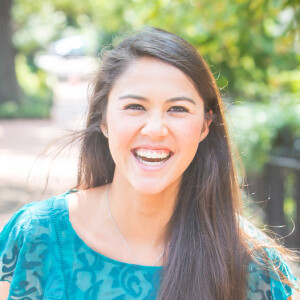 Susannah Volkers
Susannah was born and raised in Honolulu, Hawaii, and lives in Alexandria, Virginia with her husband Cody. She grew up with a knowledge of the Lord and with parents modeling well the Christian faith. However, it wasn't until late in undergrad at Wheaton College that she grew in her love and trust of the Father as He exemplified His faithfulness and steadfast love. From that point on, the orientation to prayer and adherence to the Word of God has only grown.
Susannah hopes to counsel others in a way that puts Christ at the center and encourages gospel truth. Susannah is pursuing a Masters in Biblical Counseling through Dallas Theological Seminary (DTS) in the Washington, DC campus, and expects to graduate in Spring 2020.
Outside of counseling, Susannah is likely at a farmers market, at Trader Joe's, running or hiking, trying a new recipe, or finding ways to make Cody laugh.